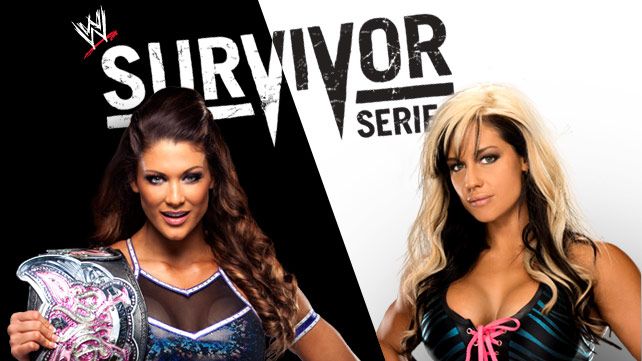 Eve (c) Vs Kaitlyn – Divas Title Match
So this is happening. And uhhh. I don't know how or why. Nor do I care. I skip the diva stuff.
Winner – Eve – Just because I don't think they'll take the title from Eve just now. Not that it matters.
Antonio Cesaro (c) Vs R-Truth – US Title Match
So this is also happening too because… I don't know either. I avoid anything involving R-Truth. 2 matches into the card, and I really just don't care. Not good lol.
Winner – Antonio Cesaro – They'd be retarded to put the title on Truth. He's useless, plus it seems they have big plans for Cesaro.
The Big Show (c) Vs Sheamus – World Heavyweight Championship Match
Ok, finally a match I'm interested in! They shocked pretty much everyone at HIAC (some of us thought it could be good, but I doubt anyone expected THAT kind of match from them), and I'm sure they can give us another great encounter tonight. Surprised it isn't a gimmick match though. Surprised it wasn't a cell match at the HIAC PPV last month too. I think they've been having Last Man Standing matches at house shows recently, and given how their last match went down and the build up to this match, it seems like a perfect stip this time around. But nope. Just a singles match lol. Next PPV is TLC… and well, none of those matches would seem like a good fit. So I'm expecting them to have a rematch involving a ladder. Unless…
Winner – Sheamus – However, I say Show retains. Maybe Sheamus might win, but by DQ or something so Show keeps the title. Sheamus will be pissed, kick Show in the head, Ziggler comes out to cash in, but Sheamus is still pissed and kicks Ziggler too, thus no cash in yet. Sets up another match at TLC, some kind of gimmick match, then Sheamus will win, but Ziggler will cash in and win the belt.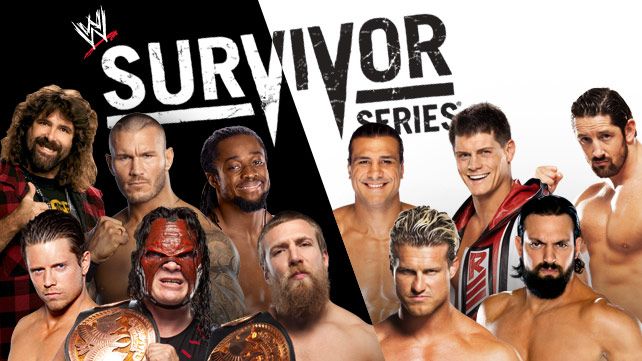 Survivor Series Elimination Match – Team Ziggler Vs Team Foley
Dolph Ziggler, Alberto Del Rio, Wade Barrett & Rhodes Scholars Vs Randy Orton, The Miz, Kofi Kingston & Team Hell No w/Mick Foley
Always nice to actually see a traditional SS match, just a shame they never put much effort into the build up. They kinda had the build with everyone being opponents from HIAC, but then they fucked that up by removing Punk and Ryback, then having Miz quit his team and join the other team in Ryback's place and Barrett take Miz's place with Ziggler taking Punk's place even though it seemed like he and Cena might be starting something but Cena was put with Punk and Ryback. I think that covered it all? Oh, and not forgetting, Cody likely won't be apart of the match now due to a shoulder injury during a match against Kane on the Main Event. Rumours are that Tensai will take his place.
As far as the actual match is concerned… you have Daniel Bryan, one of the best in ring performers in the entire world today. You have Kane, who has really stepped up lately since teaming with Bryan. Sandow, Ziggler and Orton can all bring it too. So half the participants are capable of giving us a great match. The other half… dull, shitty in the ring or just plain terrible (oh hai Kofi). Hopefully they won't drag it down.
Winners – Team Ziggler – Any team with Orton is likely a huge favourite to win, but dammit, Ziggler fucking NEEDS a big win. He's the current MITB briefcase holder and is likely to win the WHC any week now… but he's lost so many times its impossible to take him even a little seriously as a main champion. WWE don't seem to realise that just winning the briefcase doesn't automatically give a wrestler credibility. They need to actually DO SOMETHING between winning it and cashing it in. Look at Edge, the first winner back in 2005. The next PPV after WM, he beat Benoit in a LMS match.  Went on to lose to Kane, BUT he got the better of him eventually when Lita turned on Kane to join Edge when the whole affair scandal came out (an ACTUAL affair scandal might I add, not this AJ/Cena crap). Then he proceeded to destroy Matt Hardy at SS, lost to Matt in a cage at Unforgiven but then won a loser leaves Raw ladder match to send Matt away to Smackdown. I'm pretty sure he also earned a shot at the title without having to cash in around this time as well, though my memory isn't too good. Then at NYR 06, he got DQ'd against Flair because he didn't want to waste too much time in the ring as he would come out later in the night, cash in and WIN the WWE Title. See, Edge had almost a full year of being built up with the briefcase. And about 6 months prior to that being built up as well. How does that compare to Ziggler? It doesn't. Ziggler loses big matches. All the time. When did he last win on PPV? Anyway. Give him this win please WWE. Knowing my luck, they'll have the newly turned babyface The Jiz be the sole survivor. Urgh.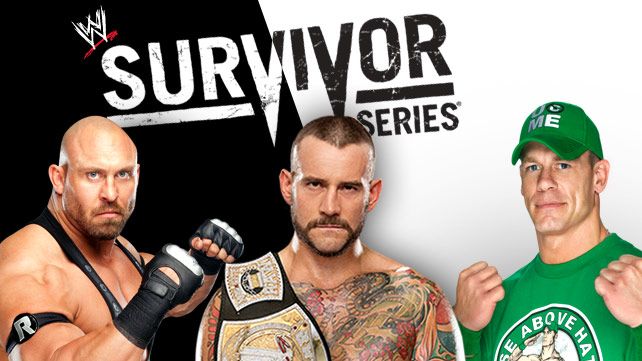 CM Punk (c) Vs Ryback Vs John Cena – WWE Title Match
If Punk wins, he'll hit 365 days on Monday for his title reign. If Ryback wins, Vince has lost his fucking mind. If Cena wins, nobody in their right mind should be surprised. With Rock randomly getting a title shot at the RR in January, and given what happened last time The Rock was on Raw, smart money would be on Punk facing Rock for the title there. And Punk going into that match with over 400 days as champion would be far bigger than Punk losing the belt here and winning it back at TLC or something. I don't know though, it all depends on what plans WWE has for WM. I avoid as many spoilers as possible, so I have no idea. Rock/Cena II could be a possibility (god I fucking hope not though), so Rock could be champ defending against Cena. Then again, Cena could win the title here, lose to Rock at RR and have Punk/Rock for the title at WM. Maybe Punk/Cena go at it at WM leaving Rock as champion to defend against someone else, so it wouldn't matter (to WWE) who drops the title to Rock. Oh god Ryback is winning it, isn't he? What was I talking about? Oh yeah, triple threat match. Punk and Cena have amazing chemistry together, and Ryback Vs Cena in a superman contest sounds pretty interesting. Just worried about the finish.
Winner – CM Punk – Guy has to retain. Needs his year long title reign. Plus, imagine Raw on Monday? HUGE celebration for Punk could be great. But since its Punk, a heel, against 2 babyfaces, you just KNOW they are gonna do the basic boring dull finish where Cena or Ryback hit their finisher on the other, and Punk sneaks in and steals the win making him look as credible as Dolph Ziggler. YAWN.
Overall… I'm not excited about this show. Not much potential for greatness tbh, and the stuff that could be good will probably get screwed up (elimination match for example), and the matches with pretty much no potential will probably live up to that. Hope I'm wrong.